Description
FANTECH ALPHA GC-283 GAMING CHAIR – BLACK
Lumbar Support Class 4 Hydraulic Piston Angel
Transfer:130-180Degree
Material: PU Leather
Size:73*56*125cm
Height Adjustable
Range:125-132cm
Armrest:4
Direction Color: BLACK
There more color selection  for this Product  Click Here to invent them
Ergonomic Design
The Best Build Quality & Perfectly Ergonomic
with FANTECH GC-283 signature ergonomic design making it easier on your back and posture for longer periods of use. It is equipped with 2 soft adjustable pillows: a lumbar pillow to support your back & a headrest pillow to support your neck and head for your Computer .
GAMING CHAIRS WITH THE MOST COMFORT AND CUSTOMIZABILITY
When it comes to finding the most comfortable gaming chair for yourself, you need a personal fit. With a built-in, fully adjustable lumbar support, 4D armrests, with plush memory foam cushions wrapped in premium synthetic leather or fabric, our selection of gaming chairs cater to gamers of all shapes and sizes.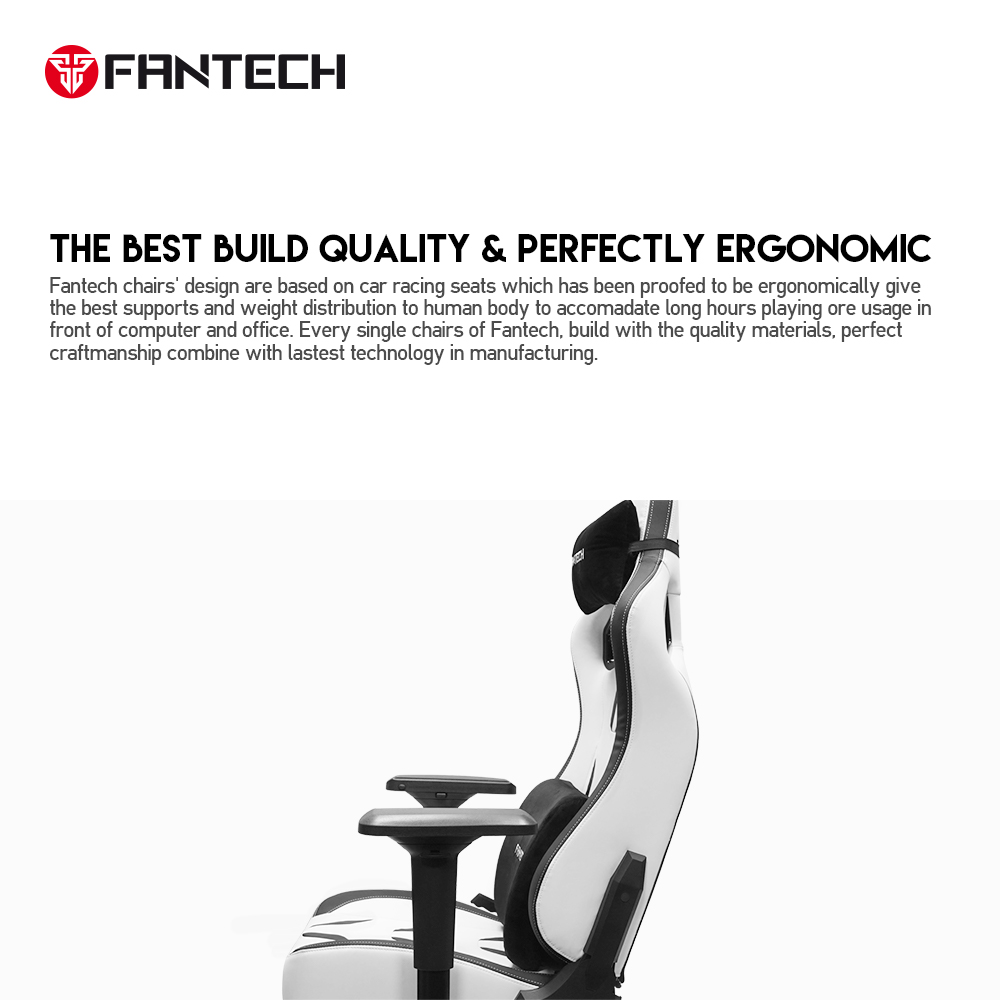 FANTECH ALPHA GC-283 GAMING CHAIR – BLACK
Working hard and seat along time on your computer , need a rest?  Recline the backrest at 4° lockable increments that goes up to 180°. Find the right angle for you that compliments your body and posture.
FULL LENGHT BCK REST RECLINE
Ergonomic support is not the only function of the full -length backrest
should you feel tired after long hours gaming , the backrest can be reclined backwards all the way
perfect for taking a nap favorite videos in comfortable position
the alpha GC-283 backrest is even taller and Wider , so even those who are up to 195cm in height can rest comfortably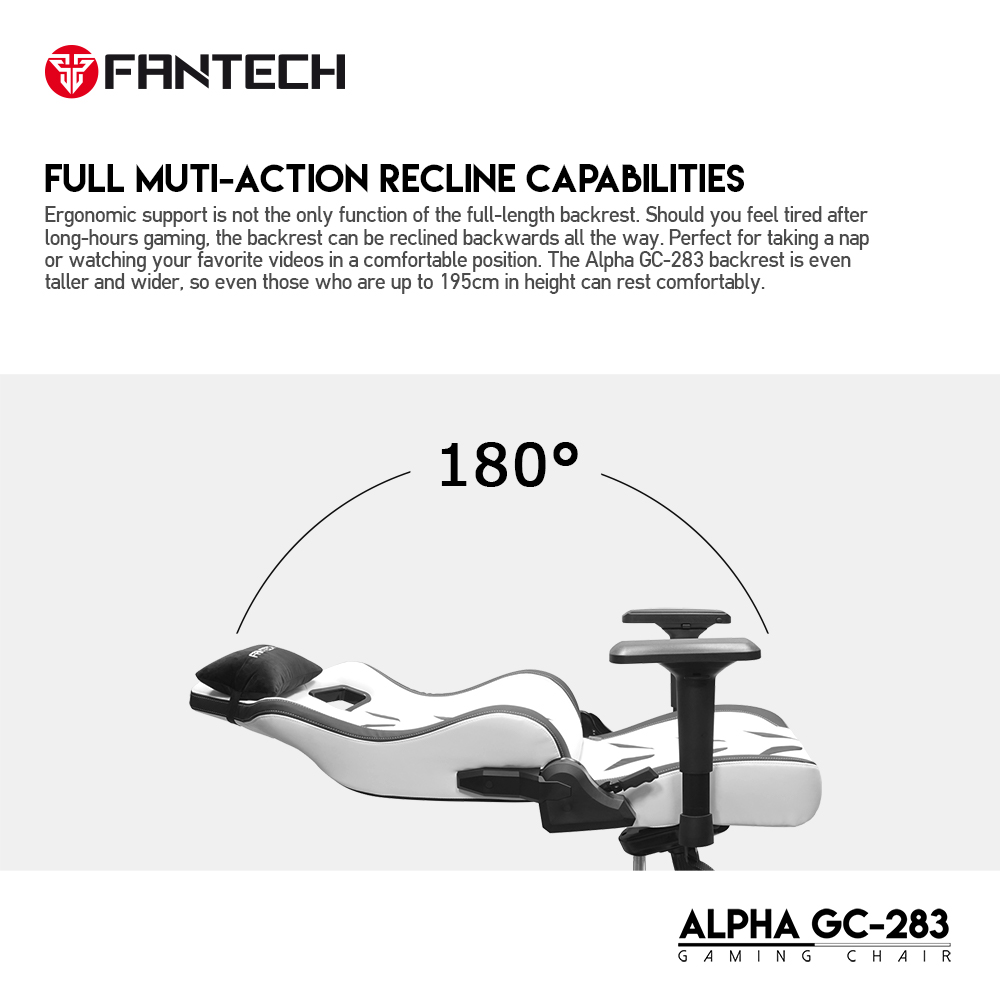 FANTECH ALPHA GC-283 Rocking Function
The Gaming Chair Fantech GC-283 can be locked in a fixed upright position or can be unlocked to freely tilt back and forth in a rocking motion up to 12°. Use the adjustment wheel to set the desired resistance.
GAMING CHAIRS BY FANTECH BUILT TO PERFORM AT THE HIGHEST LEVEL
Our gaming chairs outperform standard gaming chairs and office computer chairs not only in terms of comfort, but also in terms of durability, thanks to numerous internationally recognized certifications and design born from rounds of rigorous testing. Fantech gaming chairs, with their solid build quality, will provide support you can always rely on when you have to be at your desk for long periods of time.
For more information Click Here