Description
FANTECH ALPHA GC-182 Sakura Edition GAMING CHAIR
FANTECH ALPHA GC-182 Sakura Edition GAMING CHAIR for your computer
The best build quality and ergonomics. Lumbar Back Rest With Leather Headrest Tilt Mechanism with Multiple Functions. Armrest in the shape of a strong bow in 2D. The best core materials. Recline the backrest easily. PU Wheels that are long-lasting Smooth Casters, Stability, and Class 4 Safety Pistons Hydraulic. Strong Nylon Plastic Base, Capable of Supporting 150KG. WITH WHEELS, Ergonomic High Backseat Design first-rate brand Folded: No Material: Genuine Leather Style: Executive Chair, Lift Chair, Mesh Chair, Swivel Chair Larger size means more comfort for you! is an ergonomically designed chair with innovative features and the highest level of comfort.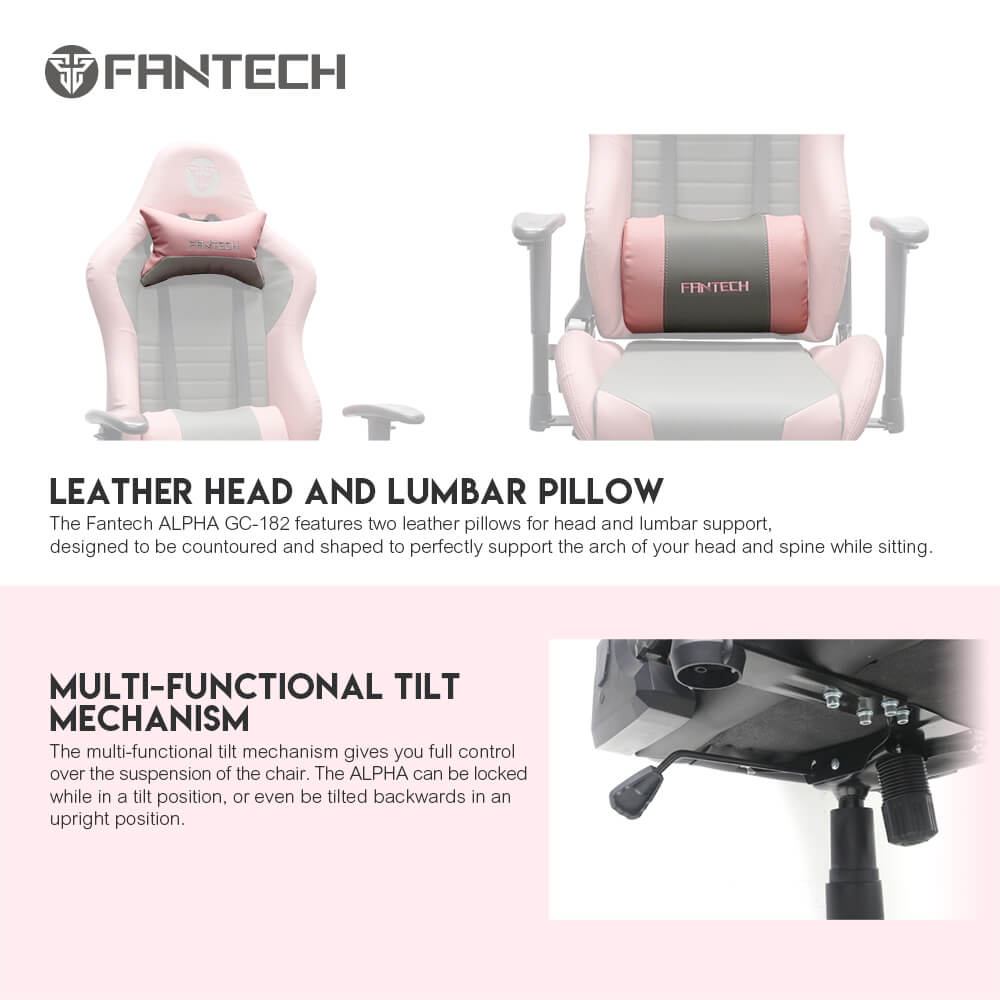 This model features an Ergonomic High Backseat Design with Adjustable Arm Rests and Detachable Lumbar Support. POLARIS RACING EDITION ALPHA GAMER We have some exciting news for the die-hard gamer! The Racing Edition includes breathable micro-perforated faux leather on critical areas such as the seat, computer, and backrest. We want to keep you cool, focused, and comfortable during long computer gaming sessions.
GAMING CHAIRS WITH THE MOST COMFORT AND CUSTOMIZABILITY
When it comes to finding the most comfortable gaming chair for yourself, you need a personal fit. With a built-in, fully adjustable lumbar support, 4D armrests, with plush memory foam cushions wrapped in premium synthetic leather or fabric, our selection of gaming chairs cater to gamers of all shapes and sizes.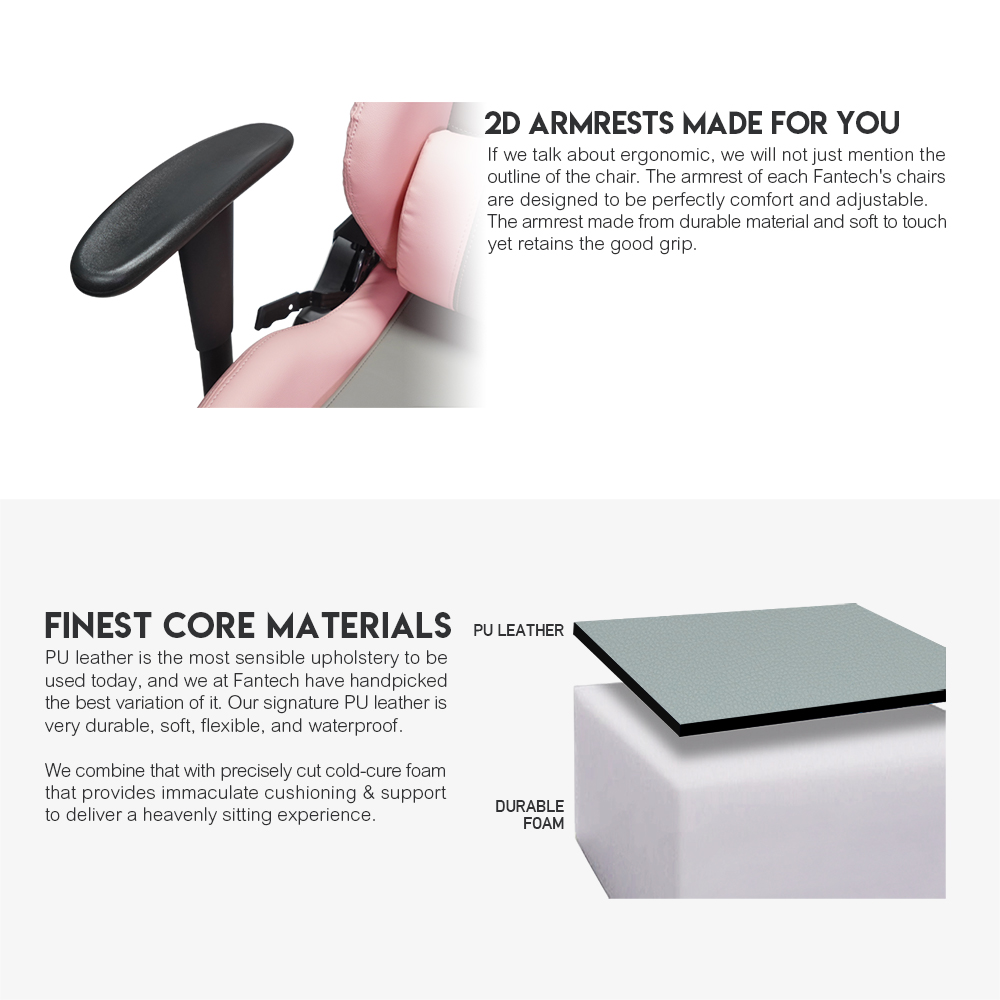 REMOVABLE CUSHIONS
come with two included cushions: a head cushion and a lumbar cushion. If you want a more straight and upright sitting position, remove the cushions. If you want to be more relaxed and comfy, install the cushions. It's as simple as that. SIT BACK, RELAX AND ENJOY! Pull the lever located on the side, tilt back and relax. The backrest allows a positioning adjustment up to to 180 degrees. You can also adjust the seat's inclination and lock it in your preferred position. 4D ADJUSTABLE ARMRES
GAMING CHAIRS BY FANTECH BUILT TO PERFORM AT THE HIGHEST LEVEL
Our gaming chairs outperform standard gaming chairs and office computer chairs not only in terms of comfort, but also in terms of durability, thanks to numerous internationally recognized certifications and design born from rounds of rigorous testing. Fantech gaming chairs, with their solid build quality, will provide support you can always rely on when you have to be at your desk for long periods of time.
For more information Click Here