Description
FANTECH WH01 WIRELESS HEADPHONE
Low Latency
60 Hours Playback
Dual Mode Connection
Swivel Foldable Structure
For More Information in English ( و بالعربية ) Click Here
FANTECH WH01 WIRELESS HEADPHONE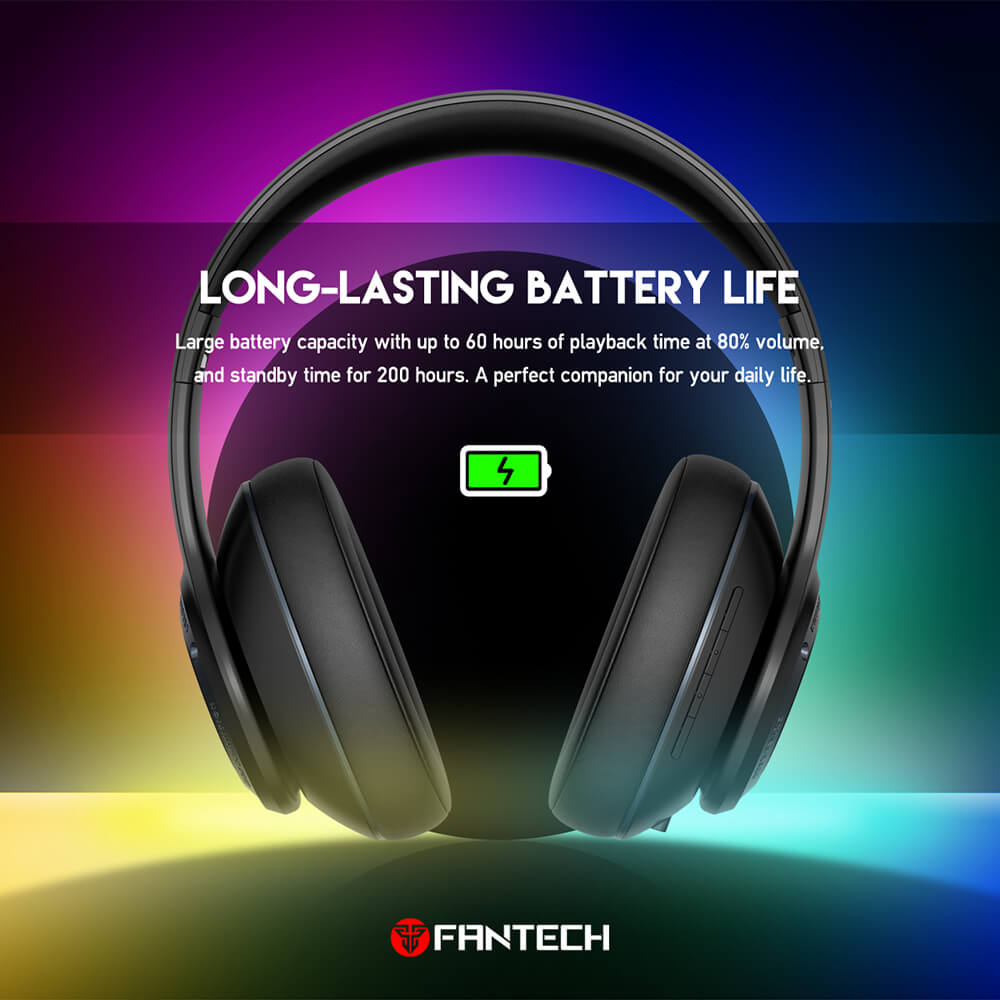 LOW LATENCY
No matter if you're gaming, or enjoying music on-the-go, our low latency technology will ensure that you never experience delays or interruption.
No charger? No problem. WH01 features extremely long battery life at 60 hours, to keep you in the game, or music, for as long as you need.
Easy Control Buttons
Your music at your fingertips. Easily control the volume, gaming mode, and skip through your music on the fly!
Dual Mode Connection
A perfect combination of connection modes. Support for wired 3.5mm and BT 5.0 connections. WH01 offers compatibility with a large range of devices and use cases.
 Swivel Foldable Structure
The ear cups swivel inwards so they pack up neatly in a compact case.
For More Fantech Gaming Headset Click Here