Description
FANTECH WN01 WIRELESS EARPHONES
Low Latency
17 Hours Playback
Ultimate Anti-Tangle Experience

For more information Click here
FANTECH WN01 WIRELESS EARPHONES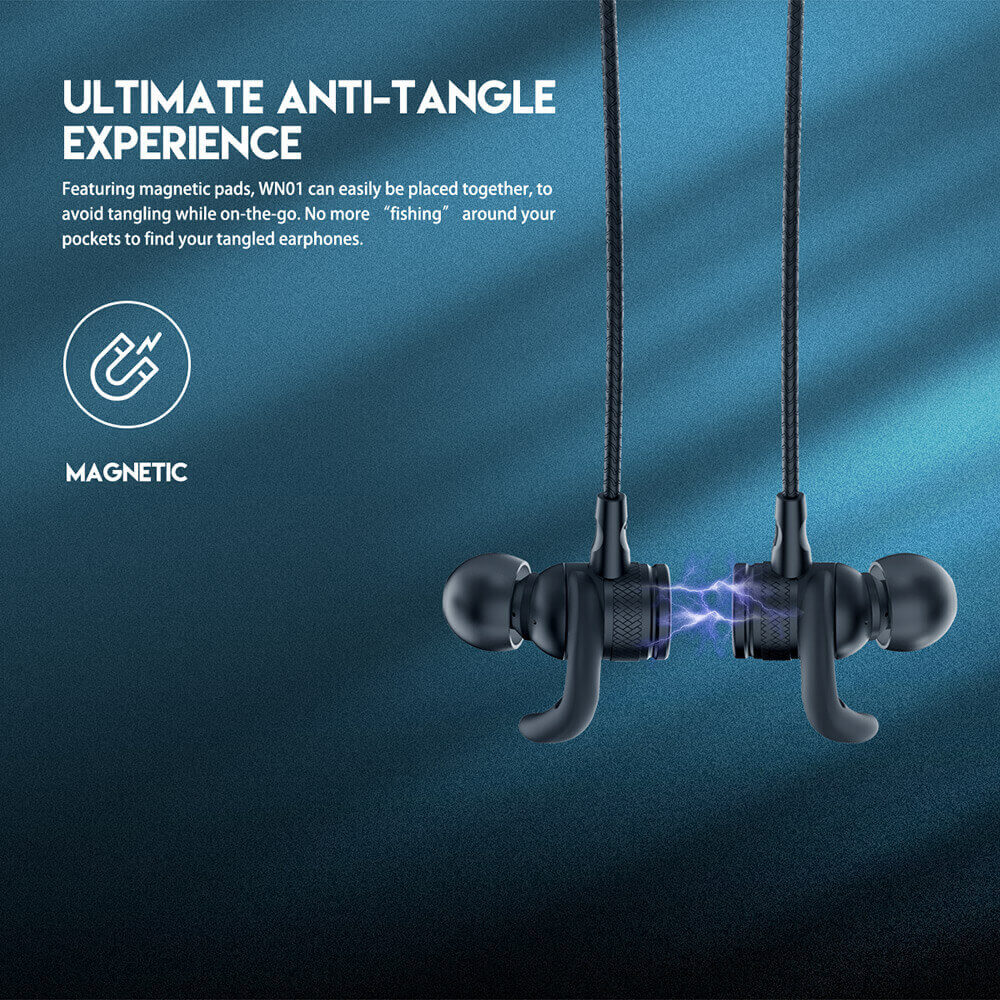 LOW LATENCY
No matter if you're gaming, or enjoying music on-the-go, our low latency technology will ensure that you never experience delays or interruption.
17 HOURS PLAYBACK
No charger? No problem. WN01 features extremely long battery life at 17 hours, to keep you in the game, or music, for as long as you need.
Easy Control Buttons
Your music at your fingertips. Easily control the volume, gaming mode, and skip through your music on the fly!
Ultimate Anti-Tangle Experience
Featuring magnetic pads, WN01 can easily be placed together, to avoid tangling while on-the-go. No more "fishing" around your pockets to find your tangled earphones.
Superior Comfort
Designed around the nature shape of your ear-canal, WN01 fits snuggly into your ear for the most comfortable wearing experience, even for long periods of time.